Releases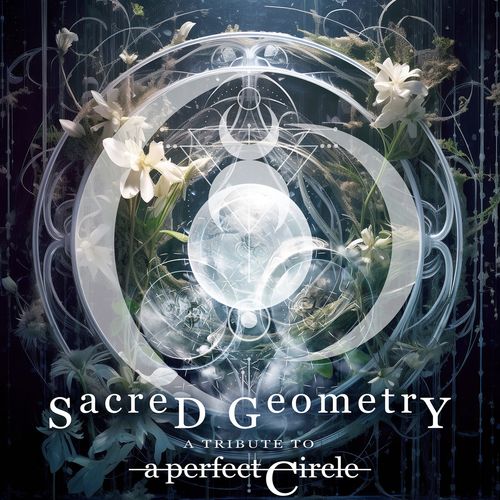 Orestes (A Perfect Circle Cover) Contributed to Sacred Geometry (A Tribute to A Perfect Circle) by Coitus Interruptus Productions
RELEASE DATE - SEPTEMBER 22, 2023
Guitars/Bass:
Stephen Watson
Drums:
Dan Milligan
Vocals:
UEN (Stephen Watson & Maria V)
Mixing:
Joy Thieves Productions
-----
"Sacred Geometry" is offered 100% free of charge (or "Pay What You Want" to help support future releases).
Compiled and Produced by Coitus Interruptus Productions & Yvette Winkler.
Mastered by Jasyn Bangert.
Artwork by Greg Rolfes of Eleven12 Design & Photography.
-----
FEATURING THE FOLLOWING TRACKS
AL1CE "The Hollow"
Born For Bliss "TalkTalk"
C Z A R I N A "The Outsider"
Death Loves Veronica "Counting Bodies Like Sheep To The Rhythm Of The War Drums"
Designer Violence "Hourglass"
Häxa "When the Levee Breaks"
Krate (feat. Lis van den Akker) "Over"
Mari Kattman "Breña"
Melodywhore (feat Mellow, Daz Sharp & Rath Campbell) "The Nurse Who Loved Me"
Michael Alan Giller "3 Libras"
Morgue VVitch "Vanishing"
PINCHpoint "Judith"
Stoneburner "Magdalena"
Sys Machine "Gravity"
SYSTEM SYN "The Noose"
Tearing The BlackBox "Passive"
Unhappily Ever Now "Orestes"
Unwoman "Pet"
Vaselyne "The Doomed"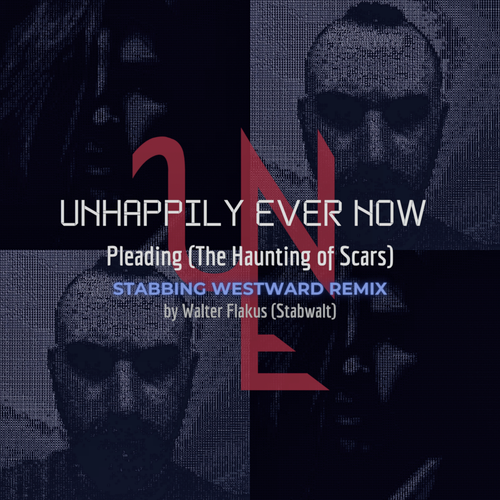 Pleading (The Haunting of Scars) [Stabbing Westward Remix]
RELEASE DATE - SEPTEMBER 8, 2023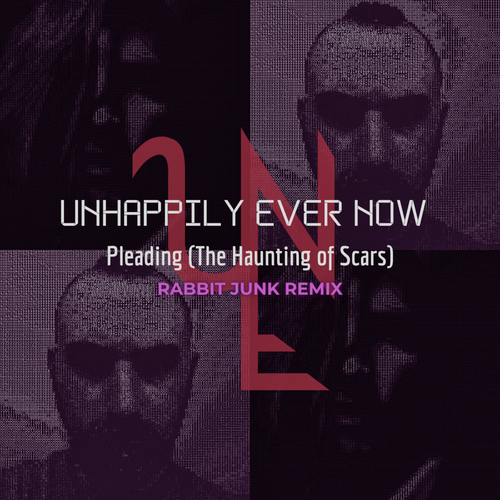 Pleading (The Haunting of Scars) [Rabbit Junk Remix]
RELEASE DATE - JULY 7, 2023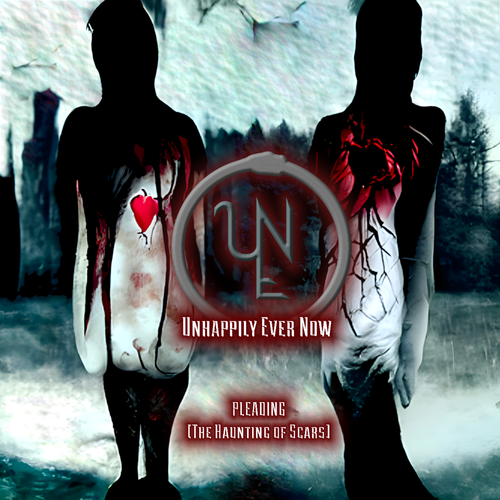 Pleading (The Haunting of Scars)
Release Date - May 5, 2023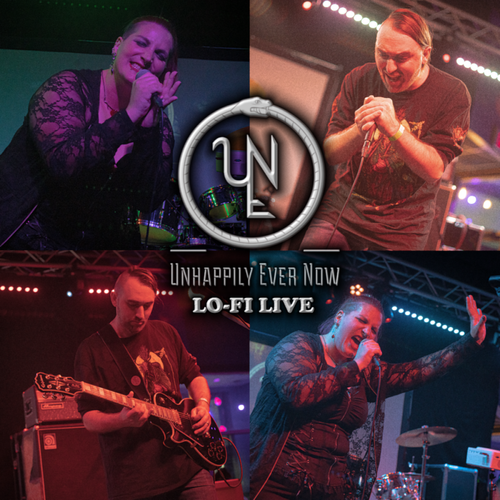 Lo-Fi Live
Release Date - February 3, 2023

1. Pleading (The Haunting of Scars) - Demo (Live 10.08.22)
2. Unhappily Ever Now (Live 10.08.22)
3. Our Time Was Taken (Live 10.08.22)
4. Marching Through Your Madness (Live 10.08.22)
5. Whispering Wandering Struggling (Live 10.08.22)


**CREDITS**


Unhappily Ever Now is:
Stephen Watson (primary songwriter, vocals, guitars, bass, keyboards, kalimba)
Maria V (vocals, lyrics, and melodies)
All words and music written by Stephen Watson, except "Our Time Was Taken" and "Pleading (The Haunting of Scars)" co-written with Maria V
All raw audio and video captured live 10.08.22 in Teaneck, NJ by Joel Lopez of Lumbra Productions
Audio engineering and mastering by James Scott at Joy Thieves Productions
Cover artwork concept by Stephen Watson, featuring live photographs taken by Joel Lopez of Lumbra Productions
Unhappily Ever Now logo designs/concepts by Stephen Watson, mastered/perfected by Malachi Hall
Layout and design by Stephen Watson with support from Maria V
© 2022-2023 Stephen Watson/Unhappily Ever Now/Primary Code Music (ASCAP)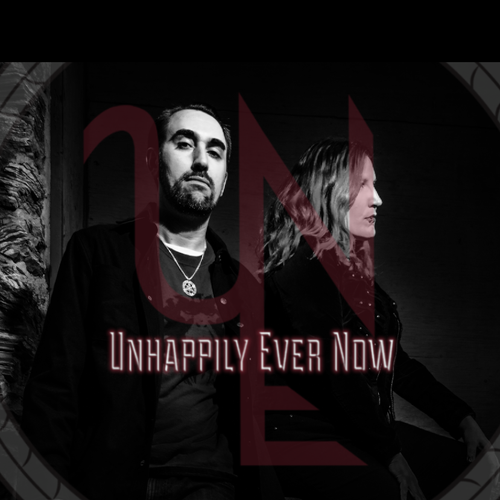 Unhappily Ever Now
Remixes August 2022

Aug 5 - Unhappily Ever Now (The Joy Thieves Remix)
Aug 12 - Our Time Was Taken (Assemblage 23 Remix)
Aug 19 - Our Time Was Taken (00tz 00tz Remix)
Aug 26 - Whispering Wandering Struggling (The Joy Thieves Remix)


**CREDITS**


Unhappily Ever Now is
Stephen Watson: primary songwriter, vocals, guitars, bass, keyboards, kalimba
Maria V: occasional lyrics, melodies, and vocals
All remixes feature songs from the Unhappily Ever Now self-titled debut EP
All original words and music were written by Stephen Watson, except "Our Time Was Taken" co-written with Maria V (lyrics/melodies)
All remixes mastered by James Scott at Joy Thieves Productions
All photographs by Brian Zuckerman Photography with special Unhappily Ever Now remix overlay added by Stephen Watson
Unhappily Ever Now Logo Designs/Concepts by Stephen Watson, mastered/perfected by Malachi Hall
Layout and design by Stephen Watson with support from Maria V
© 2020-PRESENT Stephen Watson/Unhappily Ever Now/Primary Code Music (ASCAP)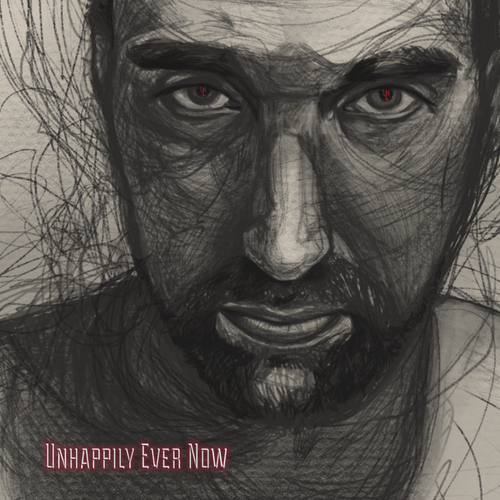 Unhappily Ever Now (self-titled EP)
RELEASE DATE - SEPTEMBER 22, 2021
1. Unhappily Ever Now
2. Our Time Was Taken
3. Marching Through Your Madness
4. Whispering Wandering Struggling (PARTS 1 & 2)


**CREDITS**


Unhappily Ever Now Is:
Stephen Watson (Primary Songwriter, Vocals, Guitars, Bass, Keyboards, Kalimba)
Featuring a special appearance by Maria V (Subliminal Noise Yard, Ailanthus) on "Our Time Was Taken"
All words and music written by Stephen Watson, except "Our Time Was Taken" co-written with Maria V (lyrics/melodies)
All songs written and recorded at Primary Code Studios, Pennsylvania
Drums recorded by Dan Milligan
Mixed by Dan Milligan and James Scott at Joy Thieves Productions
Mastered by James Scott at Joy Thieves Productions
Produced by Stephen Watson with support from Dan Milligan and James Scott
Cover artwork concept by Stephen Watson, based upon original photograph by Stephen Watson, mastered/executed by Malachi Hall
Unhappily Ever Now Logo Designs/Concepts by Stephen Watson, mastered/perfected by Malachi Hall
Layout and design by Stephen Watson with support from Maria V
© 2020-2021 Stephen Watson/Unhappily Ever Now/Primary Code Music (ASCAP)